The names Ruja Ignatova, Konstantin Ignatov and Mark Scott have received quite a bit of bad press lately and deservedly so. Between them they managed to fraudulently obtain more than $5 billion from thousands of unsuspecting victims across the globe.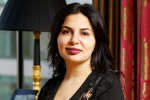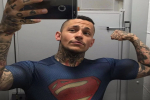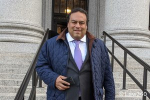 For those of you not familiar with these three, 38 year old Bulgarian national Ruja Ignatova was the founder of the OneCoin – a cryptocurrency project – along with Konstantin, her 33 year old brother, in 2014.
Scott is a 51 year old US attorney, previously of international firm Locke Lord, who laundered an estimated $400 million of OneCoin proceeds for them through various accounts in and out of the USA whilst managing to secure a $50 million bonus for himself.
In the last few days, despite his protestations of innocence, Scott has been found guilty at a Manhattan court of law for his role in the scam; he is due to be sentenced in February 2020 and oddly, given that he has already violated a related court order, has been granted conditional bail until then.
Konstantin Ignatov has made a deal with the Federal prosecutors whereby he pled guilty to all charges including fraud and money laundering. He will face no further criminal charges, other than tax offences, as long as he keeps his side of the bargain but he still faces up to 90 years in prison. There are rumours that he will provide state evidence and be entering into the US witness protection scheme.
But what of Oxford-educated entrepreneur Dr Ruja Ignatova, aka 'The Cryptoqueen'?
Well, no surprise that she's on the run, in hiding since 2017 and, again like her brother, there are rumours abound as to her current whereabouts. There have been reported sightings in various locations, including Bulgaria and Germany, and that she has a new identity and new appearance courtesy of plastic surgery.
Ignatova was by all accounts a more than credible presenter of her cryptocurrency (see the above video of her in action), so much so that she was feted around the world by international investors, law firms and high net worth connected individuals (such as Neil Bush son of ex-president George Bush who was allegedly paid $300k by Ignatova to 'assist' ) as she promoted OneCoin in Chicago, Florida and London at venues such as Wembley Arena.
The 'clever' aspect to her sale pitch was that it not only tempted the greedy but also simultaneously salved their consciences (slightly) alleging that part profits would aid the needy in Asia and Africa.
Underneath all of this OneCoin was no more than a Ponzi scheme, with various 'agents' around the world further down the food chain promoting the currency for a small fee and passing the lion's share of the gains back up to Ignatova.
Despite the now world-wide exposure of the true nature of OneCoin it still continues to be promoted and operate in certain countries. There is even a petition website set up to gain justice and freedom for Konstantin Ignatov on the grounds that he has been framed by the US Justice Department.